PharmaPlot is a privately owned company established in 2016, focused on the development, out- licensing and supply of high-quality generic pharmaceutical products and value-added medicines.
Our portfolio contains solid dosage forms (tablets & capsules), injectables, oral solutions and suspensions. We offer robust supply chains and a full range of services covering all stages of the pharmaceutical value chain, from product development to regulatory approval and life cycle management.
Having a team of specialists in the fields of pharmaceutical development, regulatory affairs, production, and commercialization of medicinal products, PharmaPlot has already accumulated significant know-how, intellectual property rights and products intended for commercialization in Europe and globally.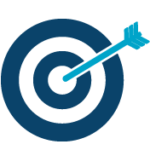 to follow the advancement of science, technology and regulation and be able to provide to pharmaceutical companies around the world medicines of high-quality standards through a robust supply chain.